Welcome to adamdawes.com!
News
30th December, 2019

Nightmare Park released for the Commodore 64

As unlikely as it may seem, I decided to port the classic Commodore PET game Nightmare Park, originally written by Bob Chappel, across to the Commodore 64.

The game is available to download now, and I've made all the source code available for anyone that's interested too.

This may not appeal so much to modern gamers, but in 1980 it was as close to magic as it was possible to get, I hope that anyone that played it back then gets just as much enjoyment from it today as I have.
12th October, 2019

A long-overdue update

It was pointed out to me this week that I haven't updated this site for over three years, so I thought it was perhaps about time for a quick update and to answer some questions that have been sent to me during this time.

You can find details of what I've been up to, and details about some of the things I've built over the years, in a long-overdue update.
22nd May, 2016

TellyPrompter temporarily offline

Unfortunately I have had to temporarily take TellyPrompter offline, and downloads are not currently available.

The reason for this is that the Radio Times, who have provided the listings feed that TellyPrompter relies upon, are withdrawing their feed from June 2016. After this, the current TellyPrompter code will no longer be able to obtain any program listings.

As you may have noticed, TellyPrompter has actually already stopped working. An informational message warning of the discontinuation of the service has been inserted at the top of each listings document, and this is confusing TellyPrompter and making it think no data is available. Normally I would just fix the code to tolerate this, but with the listings about to disappear anyway, there seems little point.

For the time being therefore, I'm afraid TellyPrompter needs a big "Out of order" sign to be stuck on.

However, there may yet be hope, as I have now managed to find an alternative feed that I should be able to get TellyPrompter to read. I'll be working on this in the coming weeks, so keep TellyPrompter installed if you're already using it.

You can check back here for updates, or TellyPrompter will notify you automatically as and when a new version is available.

I really hope to have this operational again shortly, please bear with me while I get it up and running again!
25th November, 2015

WordsUp v1.5 for Windows now available

I have now released a small bug-fix update for WordsUp for Windows PCs. WordsUp v1.5 fixes a problem playing the game on Windows 10 with a mouse, where it was previously difficult to interact with the user interface.

WordsUp is a fun strategic word game for between 2 and 4 players. Each player takes it in turns to place letter tiles on to a game board to form words and score points. Unlike other word games, WordsUp allows you to stack letters on top of those already on the board, changing those words and forming new ones.

If you'd like to try the free trial, you can download it now from the Windows Store.
13th November, 2015

Highway Pursuit v1.2 now available to download

It's been ten years since its last update, but I'm pleased to announce the availability of Highway Pursuit v1.2.

This is mostly a patch release: it fixes a crashing problem in Windows 10, adds support for 1920x1080 resolution (at last!) and also allows several additional keys to be defined in the controls to help make the game playable in MAME cabinets.

As always, it's completely free, I hope you enjoy it.
7th January, 2015

Tickets for a new C64 Back In Time Live are available now!

Back in 2003 I was lucky enough to be able to attend Chris Abbot's Back In Time Live concert in Brighton, UK. It was a fantastic event with guests including many of my Commodore 64 music heroes including Rob Hubbard, Ben Daglish, Martin Galway and many more. A number of photos I took are available here.

This was followed by another incredible event in London the following year, with the return of the fantastic Stuck In D'80s and the debut performance from Visa Röster (More photos here).

I'm therefore very excited that Chris has launched his Kickstarter for a new Back In Time Live concert for June 2015, to be held in Brighton once again. As well as more from SID'80s, there will also be a live performance from Danish C64 music superstars Press Play On Tape and also Fastloaders playing their Last Ninja set.

Sound interesting? If so, head over to the Back In Time Live Kickstarter page now and book your tickets!
5th November, 2014

RSS Central v2.13 for Windows Phone now available

Today another update for RSS Central for Windows Phone was released. This is a bug-fix update that fixes a number of glitches and issues that people have reported to me.

A recurring "something has gone wrong" error that was being displayed for some people when refreshing their subscriptions has been fixed, as have some navigation and feed display issues.

The update is available now from the Windows Phone Store.
1st November, 2014

A rant about Virgin Media

This isn't the sort of thing I would normally post on my site, but I'm so frustrated by the awful service I've received from my ISP, Virgin Media, over the last week that I felt the need to vent and let off steam.

On Monday, six days ago, my cable broadband service went offline. This isn't entirely unheard of, but normally rebooting my modem resolves it. If not, it usually comes back on its own afer a couple of hours. I was a bit fed up when I couldn't get it back online, but assumed it would be back to normal the next day.

It wasn't, the service was still down and I was unable to work on Tuesday. Virgin Media's 'service status' page showed no problems, so I guessed it must be a problem with my modem. I called Virgin Media and they arranged an engineer visit for Wednesday. Later, on Tuesday afternoon, I received an email telling me that they had identified an area fault and so the engineer visit was cancelled. Their service status page updated to show the fault, with an estimated fix time of 16:00 on Wednesday.

Wednesday afternoon rolled past and the fix time was pushed back to 20:00. Later that evening it was pushed to 20:00 on Thursday. At this stage with a 48-hour outage and no end in sight, I was getting pretty fed up.

Read the rest of this article...
24th September, 2014

WordsUp v1.3 for Windows 8 and Windows Phone now available

I am pleased to announce the release of WordsUp v1.3 for Windows 8 and also now for Windows Phone.

The Windows Phone version is compatible with Windows Phone 7 and 8, including low memory devices. WordsUp is a "universal" app, so buying the Windows version will also give you access to the Windows Phone version, and vice versa.

New features in this version include network play so you can play games with others over the internet, and various tweaks to the rules as requested by several WordsUp players.

WordsUp is a fun strategic word game for between 2 and 4 players. Each player takes it in turns to place letter tiles on to a game board to form words and score points. Unlike other word games, WordsUp allows you to stack letters on top of those already on the board, changing those words and forming new ones.

If you'd like to try the free trial, you can download it now for Windows 8 and Windows Phone.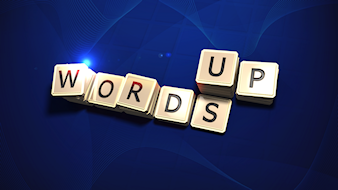 8th May, 2014

RSS Central can now be purchased once and used on Windows Phone and Windows 8

RSS Central is now available as a "cross platform" app, meaning that you can buy it just once, and that will get you both the Windows Phone and the Windows 8 version of the app without needing to buy both separately.

I always wanted to allow users of RSS Central on Windows Phone to be able to use the Windows 8 version without having to buy it again, but until recently this wasn't something that the Store supported. This changed over the last few weeks however, and so now I can finally join the two versions of the app together.

To those of you that have already purchased the app on both platforms: thank you all so much for your support -- it is hugely appreciated! For those that have purchased it on just one platform, you should find that it is now automatically marked as purchased on the other platform too, so please give it a try.

I know that both versions could use some updates too, and don't worry, they are on their way. The Windows Phone version will be updated with proper WP8 support soon and perhaps some WP8.1 features too, and the Windows 8 version will support some new features and better window size support. Watch this space for more details over the coming weeks.